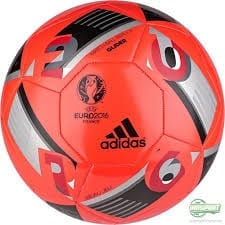 Adidas Euro 2016 glider ball
Adidas Football Beau Jeu European Championship 2016 Glider, which has the same look at the top model. The balls construction is machine stitched, which gives it incredibly good durability and a comfortable touch. It will last a very long time, as it is made from 100% TPU.
Made with a butyl bladder, for extra air tightness.